Resorts World Casino Bar 360 - Aug. 21, 2021 OH! My God! You guys were Fantastic! You didn't miss a beat! I Enjoyed every minute! SO GOOD TO SEE YOU ALL AFTER A YEAR. Nothing but Pure PROFESSIONAL! FUN! FANTASTIC!Love you guys! Can't wait til you return.
Love you guys! Can't wait til you return.....Belinda B.
Hi, You all where truly amazing last night at Foxwoods Casino!!!! You all need to come back to CT. Need more music like yours, R&B Love it!!!!!!!!!!!   Donna H.   Aug. 4, 2019
Caught you in Plainville Last night, First time seeing you all,we had a great time and enjoyed you to the fullest! TY so much from Barb N Mike! We will see you again!!  
This band is incredible! We saw them Friday night at Kowloon's in Saugus, MA. My fiancé and I were out to celebrate his birthday and I think we may have found our wedding band! Steven is a true gentleman! We will definitely be coming to see you guys play when you're in the area again! Oh and I have chair dancing videos if you want them lol ....Andrea C.
My friends and I saw you play at the Marina in Revere on 7/28/18.  We had such a great time that no one wanted to leave. We can't wait to see you again when you return there in August. You guys are amazing!  ...Sandra
My husband and I were at the East Bay Grille last night for dinner. It was the first time we had seen and heard of you guys, and you were amazing!! We got married this past May but we're not able to do a BIG wedding, so now we have our BIG wedding planned for July 8, 2017. We would love to possibly have you guys play at our wedding.....Alexis


Last night at Foxwoods Atrium Lounge FRONT & CENTER absolutely 100% outdid yourselves!!! I have been to hundreds of performances over the past 2 and a half years..all excellent! Featuring artist STEVIE JENKO last night was absolutely BRILLIANT! This young man lit up that stage and shined bright right along with the EXCELLENCE that is FRONT & CENTER!! Proud to be part of your F & C family!! ......Carmele


Had a WONDERFUL night last night! Thank you, Steven Jenkins and all the members of Front & Center! As always, you were AMAZING! New songs in each set changed everything up and made it fresh and new! you kept everyone up on the dance floor having a great time! I left feeling refreshed! You never, ever, fail to deliver! 
March 6, 2016. ......Cynthia


I have been in the entertainment business for over thirty years and I have worked with a lot of bands, major and independent and I must say Front and Center is one of the most talented and entertaining bands I have ever heard. I first experienced Front and Center when I moved to Rhode Island and from the first time I saw the band I was hooked. I stayed in Rhode Island for only a few months but during my stay my Fridays and Saturdays nights consisted of making sure I was at every Front and Center show. Love you guys keep on making it do what it do......G


For several months, I have been following Front & Center. I started because I know two of the band members from years past and I wanted to see what they were up to. I WASN'T DISAPPOINTED! I have a history of minor work in the music industry, just a little, here and there so, when I go to hear a live band, I also watch the crowd. Each night, as I listened, I watched. You can always tell, when watching live entertainment, if someone is really good, by watching..... I watch the way the band acts and reacts, and I watch the way the audience acts and reacts. AMAZING! Whenever I see Front & Center there is not one person, I repeat, not one person in the entire place who does not enjoy what is happening ! Front & Center plays to the crowd and plays for the crowd! They work the entire house every night! AND THEY LOVE IT! The band has a great time! There is a big difference between going out to hear music and going out to be entertained.... Every time I see Front & Center, I am entertained! I watch 5 incredibly talented men, who really love what they do, and are very good at it, entertain a restaurant full of people! The people at the restaurant have a great time! It is lovely! It is fun! I always go home feeling happy that I went out and feeling relaxed and "stress-free! Thank you, Front & Center, for your dedication, not just to music but to keeping entertainment alive and being so very, very good at it! Can't wait to see you again! January 16, 2016. ...Cynthia

Hello my name is Robin,  we took my mom to Foxwood for what maybe her last new years because she has stage four lung cancer and the lead singer made her feel so special by showering her with attention, that I would like to thank him and tell him how wonderful he is.  He also invited me to your web site to leave her name and address so he could send her a tee shirt. God bless u with success and happiness,  love u


We love new music. We'll see you Saturday night at Polcari's!
Mike and Denise

Thank you to all the guys in this band.  Great performance at Polcari's Saturday night, please come back soon.  I hope you know how much I loved your performance and how you made my night.  I did not like you guys ending so early.  Love you guys, God bless.  See you soon!!


You guys rocked the house Saturday night at East Bay Grille!! We loved every minute of it....the music, the outfits, your interaction with the crowd. You know how to entertain. I can't wait to see/hear you again. We danced all night and are now your new followers....keep on keepin' on!
Katie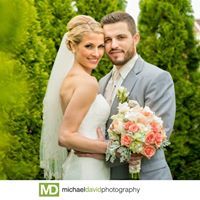 Thank you Front and Center for everything!!! We had an absolute blast, you were phenomenal and we could not have asked for a better wedding band!!! Everyone was on their feet the whole night!!! Thank you so much!

 Nicole and Alexander (May 16, 2015 wedding at Quidnessett)


We get so excited when we see Front and Center band playing in our area which is wherever you perform....we love you guys!!!!you get us up on the dance floor for the whole set at times....wow...what a work out ....we will see you soon!!!!!  
Bob

My family was having dinner at Venus de Milo last night unaware that we would be hearing such a fine band. My daughter, Lydia who is 3 had the time of her life dancing to just about every song you played. I could not have been more pleased with your kindness and willingness to make her feel special. It was something we will never forget. As a matter of fact, she is still talking about it this morning and we plan to bring her to see you again when you play The Villa in West Warwick.
Thank you again for a wonderful show!
Kayleigh

I try to never miss you guys when you go to The Villa in West Warwick. You guys put on a great show that never disappoints! The music, the energy and the dancing just never stops! Can't wait it see you guys again!
Lisa

I just wanted to write and say that I saw your show at the Newport Blues Cafe in downtown Newport last night 6/9 and it was awesome! I really enjoyed the music selections, the vocals, the instruments, and the talent! I would like to see you guys play again in Newport hopefully soon. Keep rocking!
Jim

I just thought I'd send you a little note on how much we enjoyed your band Friday night at Cathay Pacific.
We love and breathe great music and your band was doing it that Friday night.
I look forward to hearing you again and again. I will follow your schedule and know we will have a great night of dancing whereever you may be playing.
Thank you,
Kevin and Jame

Jam Jam Jammed at Empire Grille this last Sat nightnworth waiting for 5 weeks for u all,,,,,Brought back many Good memories hearing your tunes hope to see u. Wed,.nite at twin river..Look forward to Dec 8th back to Swansea....
Katherine

Katherine from the Venus, I totally enjoyed thanksgiving eve at twin river You guys ROCKED THE HOUSE>>>

You guys are such amazing musicians but even more amazing people...Keep on...much success..see you all again soon.....
Carmele
 

Please provide your testimonial by emailing your comments from the "Contact" page. We look forward to hearing from you.  Thank you